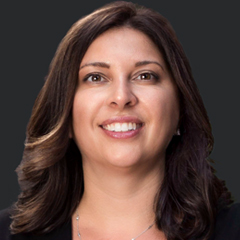 jackie o'connor
Principal, Realtor
857.294.9994
Jackie@JackieORealEstate.com

As a top-producing agent in Greater Boston, Jackie is a Real Estate Consultant focusing on seller and buyer clients. She has sold at record-breaking prices for multiple sellers in the South End. Also, she is a Luxury Agent and holds an accreditation from the National Association of Realtors as Buyer Specialist.

With a background in sales and customer service, Jackie understands her clients' needs whether buying or selling. She can help you make the most educated and strategic decisions on keeping or selling your home and reaching your highest financial goals. If you want to own real estate that will deliver cash to complement your portfolio, Jackie will guide you on ways to use money from your equity to purchase another home, while maximizing your IRA/401k investments.

Jackie is an Atlanta native, lived in Ann Arbor and now resides in Boston. Having relocated several times in her life, she understands firsthand the stresses of moving and aims to make the process as painless as possible. She consistently receive high praises, as well as referrals from past clients, on her negotiation skills, market knowledge, and relationships with the brokerage community. She holds a Bachelors of Science in Psychology from Georgia Southern University.

Jackie's full-service team will save you time, money, and heartache in this very unique market. There are a lot of great buys, call her today!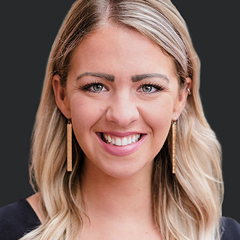 MEGHAN RICE
Lead Buyer's Agent
802.279.0808
Meghan@JackieORealEstate.com

Originally from Vermont and a former teacher, Meghan moved to Boston to pursue her real estate career. As an educator, she learned how to be patient, detail-oriented, proactive and a strong advocate for all her students. This knowledge, coupled with working as a Buyer's Agent, has provided valuable skills that she uses daily in real estate negotiations.

As your Realtor, Meghan will be an advocate for you. Whether you are buying, selling or renting, she will work tirelessly to promote your best interests.

Meghan resides in the Seaport with her fiancé and has an identical twin sister who lives in South Boston. She enjoys traveling, being outdoors, and spending time with friends and family.