Data drives decisions!

Q2 Analysis 2019 vs 2020

Both listed properties and sold homes went down for all markets except South End, where the listed properties went up by 50% and JP, where the Sold homes were flat. Average Sale $/Sq ft went up for all markets except for Beacon Hill and Back Bay.

Jackie O Real Estate Prediction:
If you are a buyer in the South End, now may be an opportunity since the listings have increased.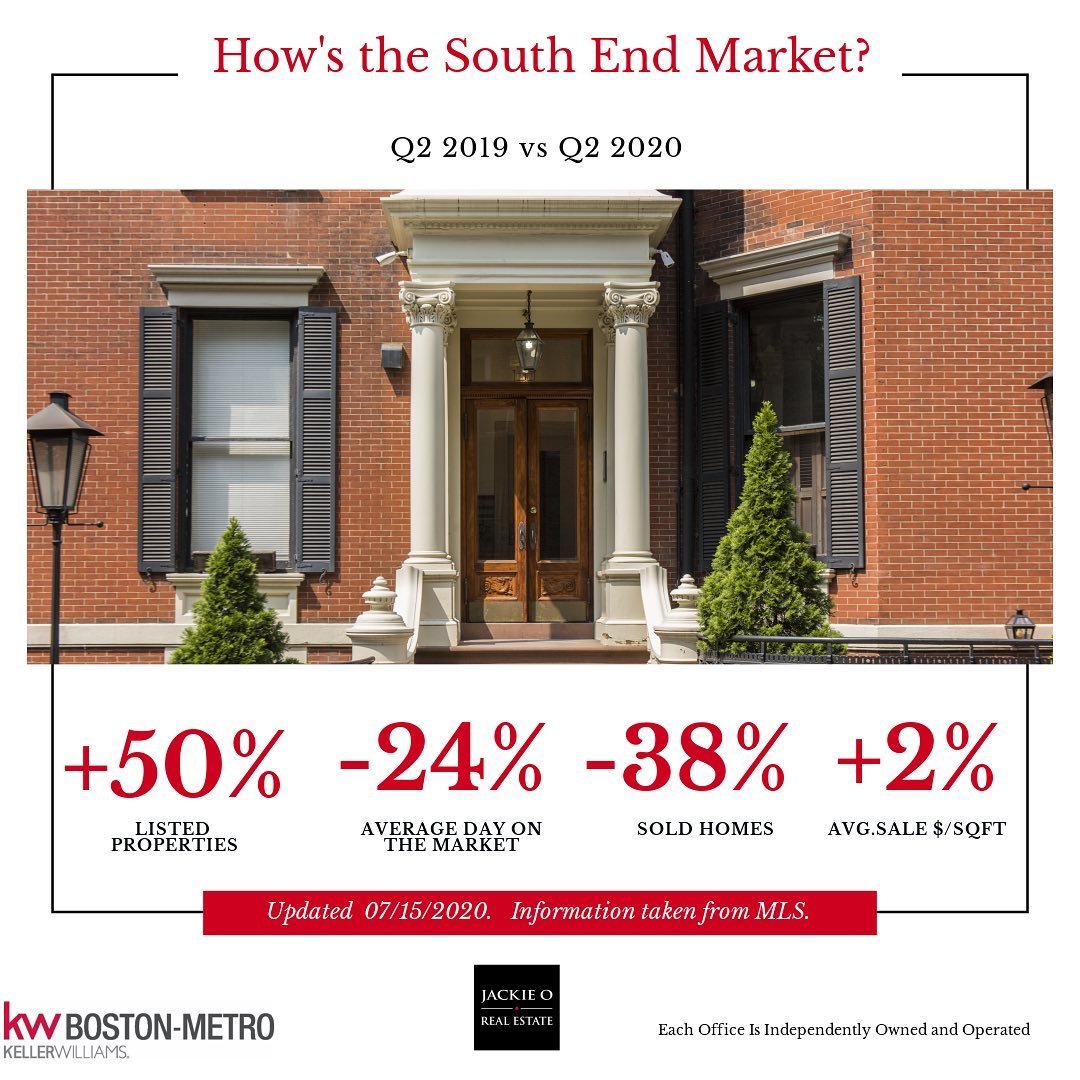 According to Jackie from Jackie O Real Estate, housing demand in the Boston area is not slowing down due to the Covid-19 pandemic. We have sold 10 properties the last week of Q1 and the trend is not going down. Many starter homes in the city are selling over the asking.⁣